Choosing an Escort is the most crucial step towards an exceptional experience.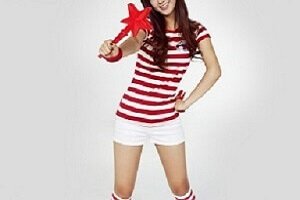 Jakarta Top Escorts does have years of experience in providing clients proposals of Escorts and Models, supporting and ensuring them to source for the right Companions to fulfill their desires.
Looks and Style are one important part of the experience, but the Chemistry is equally if not more important to round up a perfect Escort Companion. Do you prefer a shy Lady? What about an outgoing girl with a good sense of humor which can make you laugh? Are you looking for an "Angel" or a "Wildcat"?
You can back this process by being specific of your demands. Often we get requests saying: "Please send profiles of available Jakarta Escorts and Models". Well, as you can imagine that doesn't help much. Upon, we will usually start at the basic options available, proposing Escort Ladies from our starting range.
Jakarta Top Escort recommends all Clients to look beyond Escort Portfolios / Pictures and consider what matters most for you or for example a well groomed package as per below:
Looks and Style
Attitude and Passion
Personality / Character
Education
Experience
Trust in our experience, intuition and let us guide you.
Best Regards
Linda
How to select the right Jakarta Top Escort
was last modified:
December 23rd, 2015
by