What is the Jakarta Top Escort Portfolio and how do we categorize Escorts and Models?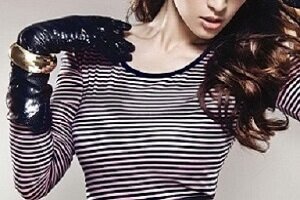 What sets Jakarta Top Escort apart from other Agencies is that we offer a wide range of Ladies, from the "girl next door" up to premium, educated, Elite Escorts and Models from high profile areas such as Fashion, Modeling or Media.
Our Portfolio categorizes into local Ladies / Girls, Models and Elite Escorts.
Rates vary accordingly and are individually set.
For all categories we do have the best Escort Selection available in Jakarta / Indonesia.
As local Escort Lady / Ladies we do refer to selected Escorts from all over Indonesia. Warm, charming and easy going Ladies. An excellent choice for a quality time and generally suitable.
Our Model Escorts are real selected e.g. Magazine / Media or Fashion Models. Well established in their branch and truly beautiful Ladies, capable to exceed your expectations.
As Elite / Top Escorts we do refer to selected Model Escorts and Celebrities who deliver an exceptional, highly sophisticated and luxury Experience / Service. Our Elite Escorts are very comfortable in upper class circles and know how to represent themselves as well as you. Certain Elite Escorts are available to regular Customers only which is a result of ensuring exclusivity and discretion.
Best Regards
Linda
Jakarta Top Escort Portfolio
was last modified:
December 23rd, 2015
by